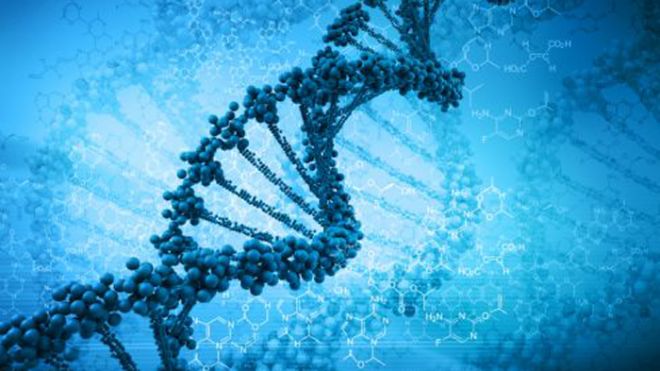 If you underwent a genetic test for a heart condition, but the test also revealed that you have a high risk of colon cancer, would you want to know?
A respected scientific society says your doctor should tell you, but the group is receiving criticism for its recommendation that "incidental findings" of genetic tests be shared with patients.
Incidental findings are unexpected results, unrelated to the reason for testing. What to do with these findings has been a controversial issue for adults undergoing genetic testing, as well as children.
In March, the American College of Medical Genetics and Genomics (ACMG) released guidelines saying that when patients receive genetic testing for any medical reason, they should be screened for mutations in an additional 57 genes, including mutations that strongly increase the risk of breast, ovarian and colon cancer.
The ACMG argues that doctors have an obligation to look for and report these mutations because there are ways that people can act to reduce their of developing a medical disorder.
However, some researchers and bioethicists say the new recommendations go too far, and take away patients' rights to refuse medical information they do not wish to know.
Informed consent
A crucial part of genetic testing ethics is ensuring that patients understand what a test might find, and what those findings could mean for future treatment.
Under the new recommendations, a patient who consents to any genetic test is consenting to be screened for mutations in an additional 57 genes. Some bioethicists take issue with this approach, because patients may not wish to know their results for all of these genes.
A positive result for any one of these mutations may increase patients' anxiety, or cause them to live their life differently, said Susan Wolf, a professor of law, medicine and public policy at the University of Minnesota.
Under the new guidelines, "unless they are willing to have this extra analysis done, the only option is to walk away from the sequencings altogether," Wolf said. "It's all or nothing."
Arthur Caplan, a bioethicist at New York University School of Medicine's Division of Medical Ethics, agreed that patients should have an opportunity to refuse. "People do not have any obligations to accept any findings that they hadnt been expecting," Caplan said.
And even calling such findings "incidental" is a misnomer, Wolf said, because under the new guidelines, researchers have to actively test for these gene mutations.
What about kids?
Earlier this year, both the American Academy of Pediatrics and the AMCG advised that children not be screened for genetic conditions that occur in adulthood (such as breast cancer), unless some action in childhood can lower the risk of disease or death. Children should wait until they are at least 18 years old to decide if they want to know their risk, the guidelines say.
But under the new recommendations, children should be informed about any findings from the extra screening, including those that relate to adult disorders.
Supporters of the new recommendations say that they are not at odds with earlier guidelines.
Dr. Robert Green, of Harvard Medical School, and colleagues, wrote in the May 16 issue of the journal Science that if doctors are screening a child for a genetic disease that occurs in adulthood, the child would presumably have a family history of the disease. With incidental findings, no other family members, including the child, would be known to be at risk. So reporting an incidental finding could alert the child, as well as other family members including adults, to their risk of a certain condition, Green said.
But others disagree, saying the new recommendations contradict earlier guidelines, and are not in children's best interest. "You've deprived the child of their own choice later as an adult," Wolf said.
Practical issues
The guidelines also say that patients should be counseled about the implications of genetic testing before the test is ordered. But some argue that discussing all 57 genes would be demanding. "That is going to be a rather time consuming process," said Dr. Harry Ostrer, a medical geneticist at the Albert Einstein College of Medicine in New York City.
Wolf and others are calling on the AMCG to reconsider the new guidelines. The AMCG says that the guidelines will be reviewed yearly and updated in light of new evidence.
But in the meantime, doctors are in a bind about what to do when screening patients.
"It really creates a big dilemma because, when an organization like the AMCG makes a recommendation, it's seen as establishing a standard of care," Ostrer said. If doctors don't follow the guidelines, patients could sue for malpractice if it turns out they are a carrier of a mutation that the additional screening would have caught, Ostrer said.
Ostrer said he would like to see more evidence about how patients respond to being told about incidental findings. Studies looking at this question are being carried out now, he said.
Copyright 2013 LiveScience, a TechMediaNetwork company. All rights reserved. This material may not be published, broadcast, rewritten or redistributed.
source : http://www.foxnews.com/health/2013/05/20/genetic-testing-guidelines-under-fire/