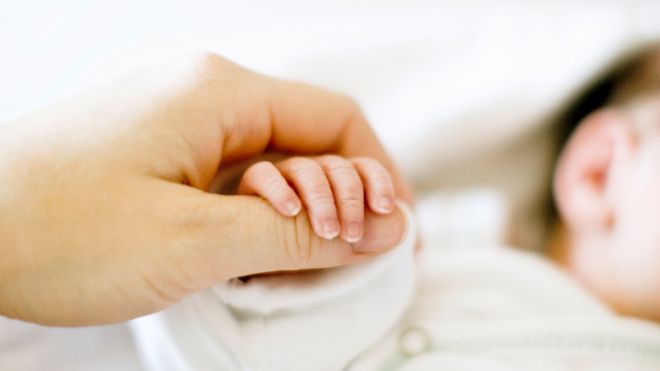 Babies sharing beds with their parents face a five-fold risk of dying of cot death, even if their parents are not smokers, new research shows.
The increased risk of death extends to babies previously thought to be at low risk because they are breastfed and the mother has not taken alcohol or drugs, according to a study published in the British Medical Journal Open.
The findings come after 1472 Sudden Infant Death Syndrome (SIDS) cases and 4679 control cases from Australasia, the U.K. and Europe were analyzed in the largest ever study of cot death.
The SIDS rate would plummet if parents avoided bed sharing and public healthy messages were more forceful about the dangers for babies under three months, the authors, led by Professor Robert Carpenter, said.
"Eighty-eight percent of the deaths that occurred while bed sharing would probably not have occurred had the baby been placed on its back in a cot by the parents' bed,'' the authors concluded.
The risk of SIDs while bed sharing decreased as the baby gets older.
Bed sharing has increased "markedly'' over the last decade, the study found.
Parents who endorse the practice are active on the Internet and Facebook.
Murdoch University associate professor Catherine Fetherson said research shows between 30 and 50 percent of parents share a bed with their babies at some time.
She believes a blanket message against bed sharing is driving parents underground.
"They are continuing to do it, even though people are being warned against it and so what is happening is they are shutting down all communication with health professionals,'' she said.
Click for more from news.com.au.
source : http://www.foxnews.com/health/2013/05/21/babies-who-share-bed-with-parents-5-times-more-likely-to-die-cot-death/