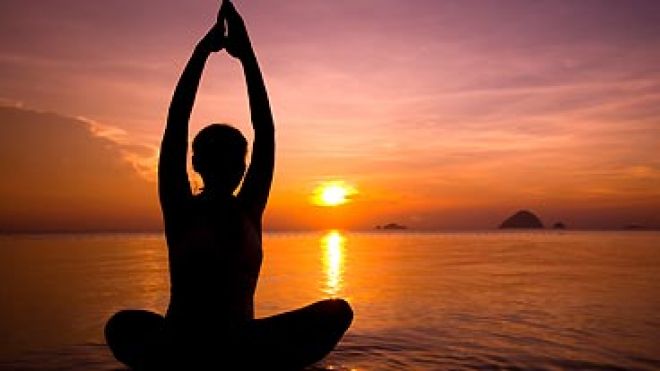 Nurses deal with traumatic experiences on a daily basis – a factor which puts them at higher risk for post-traumatic stress disorder (PTSD), an anxiety disorder diagnosed in over 7 million U.S. adults every year. Now, researchers have discovered a simple solution to help nurses, and others with PTSD, cope with their disease: just one hour of stretching and meditation every week.
In a study published in the Journal of Clinical Endocrinology & Metabolism, lead study author Sang H. Kim, of the National Institutes of Health, studied a group of 22 nurses experiencing PTSD symptoms. He chose to focus his research on nurses, in part, because his mother was a nurse.
"(My mother) always used to tell me nurses need to not only take care of others – they need to take care of themselves, too," Kim said.
At the beginning of the study, Kim assessed the nurses' PTSD symptoms using the PCL-C: PTSD checklist – civilian version, a questionnaire commonly used to diagnose PTSD. He also took blood samples from each nurse in order to analyze their levels of the stress hormone cortisol.  
When people experience PTSD, their cortisol levels dip below normal – the opposite of what usually happens when people get stressed. Kim wanted to see if a meditation and stretching regimen would be able to help normalize cortisol levels.
"My question was if we can reverse this, can we reverse PTSD symptoms?" Kim said.
Half of the group of nurses participated in a 60-minute mind-body class once a week. The class was taught by Kim, who holds a doctorate in exercise science, and has 40 years of experience as a martial artist. During each session, the women performed meditation, stretching, balancing and deep-breathing exercising.
"(It was) similar to yoga or tai chi or chi gong types of movement, but I simplified it in a way that they could do it anywhere, anytime and in any amount of time," Kim said. "Nurses are always in demand so they sometimes only have one minute or 30 seconds."
After eight weeks of participating in the once-weekly class, the nurses experienced a 41 percent decrease in PTSD symptoms and a 67 percent increase in cortisol levels in the blood.
Kim said that researchers only expected to see up to a 20 percent decrease in PTSD symptoms and were surprised – and impressed – by their results.
"What we found is simple, but profound – only eight weeks of meditation relieved PTSD symptoms and normalized stress hormone levels," Kim said.  
The nurses who participated in the mind-body classes also experienced a reduction in PTSD symptoms such as flashbacks or emotional detachment – and they were able to  resume hobbies and improve their overall quality of life, according to Kim.
"About four weeks in, many told me… 'I sleep better these days and get less angry in my work and I now know if something comes up I can breathe, go to the bathroom, close the door and do this movement for one minute and come out and feel better,'" Kim said.
The other half of the women in Kim's study did not participate in the mind-body class. Comparatively, they experienced only a 4 percent decrease in PTSD symptoms and a 17 percent improvement in blood-cortisol levels during the same period of time.
"The conclusion here is that mind-body practices like yoga or tai chi or chi gong - people think these things are hokey but…they are working," Kim said. "(They are a) very effective and low-cost (way) for reducing stress even in people who suffer chronically high levels of stress, like PTSD patients."
source : http://www.foxnews.com/health/2013/05/30/stretching-meditation-eases-ptsd-in-nurses-study-shows/