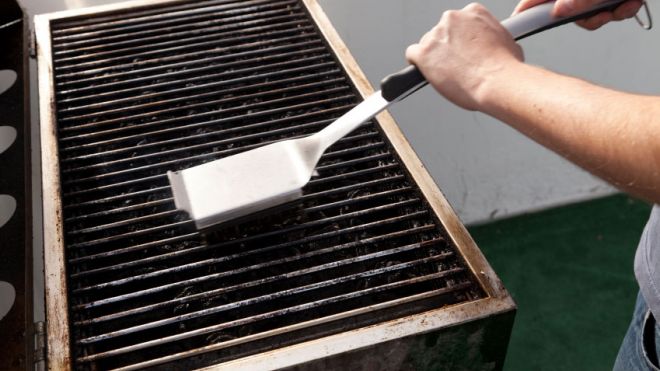 A Mountlake Terrace, Wash., teenager accidentally swallowed a piece of grill brush wire while eating, which ultimately got stuck in his intestines "stabbing him from the inside out," The Seattle Times reported.
It all happened innocently enough.
"Somehow, one of the tiny, hair-like wires got stuck in one of the grills in the barbecue, and in a one-in-a million chance, it got stuck in a piece of chicken that I ate and made it most of the way through my body," Tristin Beck, 16, told The Seattle Times from his hospital bed.
Tristin explained the wire became stuck in his intestines, and "basically started stabbing me from the inside out."
Tristin said he came to the Seattle Children's Hospital when intense stomach cramps turned to vomiting and his symptoms worsened. When doctors couldn't find anything wrong after running tests, they turned to exploratory surgery and found the culprit.
Doctors said he'll make a full recovery, but one expert said this is just one example of a common and life-threatening incident.
A paper published in the Center for Disease Control and Prevention's Morbidity and Mortality Report acknowledged six similar cases in Rhode Island during a two-year period.
Dr. David Grand, author of the paper and a radiologist at Rhode Island Hospital, said such incidents are thought to be uncommon, since doctors often remove wire without realizing it might have come from a grill brush.
Experts say swallowing a brush bristle can cause puncturing anywhere along the digestive tract.
"We were very scared, we were very freaked out," Tristin's mother, Beth, told the Times. "He could have died."
Click for more from The Seattle Times.
;
source : http://www.foxnews.com/health/2013/05/10/teen-swallows-grill-brush-wire-which-stabs-him-from-inside-out/