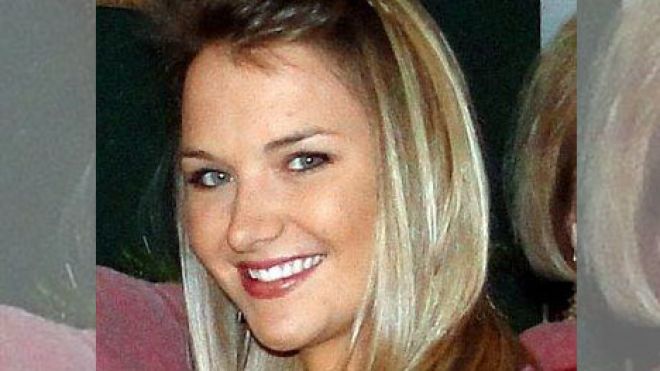 Last summer, the nation was captivated by the story of Aimee Copeland, a University of West Georgia graduate student who lost both her hands and a leg to a terrible bout with flesh-eating bacteria, which she contracted during a zip-lining accident.  
Now, a little over a year later, 25-year-old Copeland has been fitted with a new pair of prosthetic hands, which allow her to wipe down tables, fold towels and even straighten her hair, WLTX.com reported.  
Thanks to a gift from Touch Bionics in Hilliard, Ohio, Copeland is the first woman in the world with bilateral upper limb amputations to be fitted with iLimb Ultra Prosthetic Hands.  According to the company, the prosthetic hands cost $100,000 each, but Touch Bionics gave them to Copeland free of charge, as she had run out of insurance to pay for them herself.
To date, the iLimb hands are the most advanced and most versatile high-tech prosthetic hands available, and Copeland has spent the past week in Hilliard getting them fitted and learning how to use them.  In a video from WXIA of Columbus, Ohio, she was able to delicately pick up a single M&M.
"It feels amazing, because you know, with the other arms I had, they really didn't feel like an extension of my body," Copeland told WXIA.  "This just feels very freeing; it's more light-weight. And the hand actually… it seems like this could be my actual hand."
Copeland's ordeal began in May 2012, when she was enjoying a trip kayaking down a creek with some of her friends in Carrollton, Ga.  But when Copeland stopped to ride on a homemade zip line along the water, the line snapped and cut a large gash in her left calf.  
Doctors ultimately had to staple her leg up with 22 staples, and they told her to take pain medication.  But the pain did not subside, so a friend drove Copeland to the emergency room the next day, where doctors diagnosed her with necrotizing fasciitis – the infection and destruction of a layer of tissue right underneath the skin.  The bacteria had entered Copeland's body through the gash she had received during the zip-lining accident.  
Despite her initial odds of survival being "slim to none," then 24-year-old Copeland eventually pulled through, but both her hands and her entire left leg had to be amputated in order to ensure her survival.  After two months in the hospital and two months of rehabilitation, Copeland returned to her renovated home in Snellville, Ga., where she began physical therapy.
source : http://www.foxnews.com/health/2013/05/17/flesh-eating-bacteria-victim-aimee-copeland-gets-new-bionic-hands/