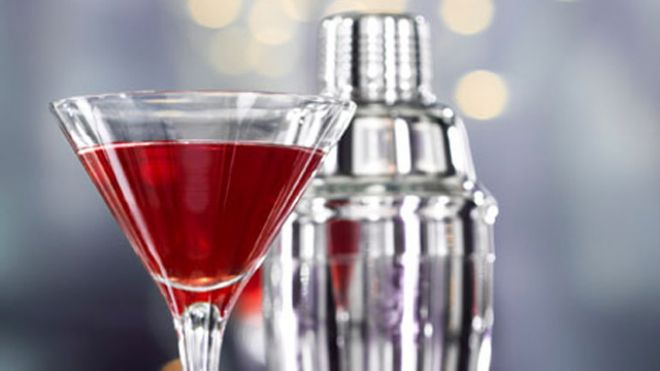 How, when and what to drink to enjoy yourself but remain in control.
Slow Down and Be Still
The rate at which your body absorbs alcohol into your bloodstream and how intoxicated you feel aren't based on just the proof of your beverage; these results also hinge upon how quickly you drink. In other words, a small glass of wine drunk in a half hour can have the same effect as a stiff vodka martini sipped over an hour. But the effects of the martini will last longer. 
Related: 7 Clever Items to Simplify Your Life
Having a carbonated drink, like Champagne or a gin and tonic, may also make you feel effects faster. According to a 2007 study conducted at the University of Manchester, in England, drinks with bubbles were absorbed into the bloodstream faster than flat ones.
Drink Later in the Day
Until midafternoon, your body is building its food and water reserves, so a drink at lunch will have a bigger impact than one at dinner. Likewise, drinking in a warm environment or under a hot sun promotes sweating, which dehydrates your body and leaves it with less fluid to dilute the alcohol. The result? You get drunk faster.
Related: 10 Things Trainers Wish You Knew About Their Workout
Eat Smart
Before you have a drink, eat something that contains a little oil or fat, which will slow the rate at which your body absorbs the alcohol. This is not license to decimate an entire hors d'oeuvre tray, but a handful of spiced nuts, a cheese-and-cracker combo or a few olives are all good options.
Related: Secret of a Better Workout
Stick to Light Colors
Pure alcohol is clear. So whether you choose beer, wine or spirits, the darker your drink, the more outside compounds it contains, which can leave you feeling more hungover the next day. 
Red and white wines are made from the same grapes; the color difference is the result of the grapes for red wine fermenting with their skins. During that time, the red wine also pulls in skin-derived substances that can contribute to headaches. Barrel aging has a similar effect. The longer a wine or a liquor sits in oak, the more oak flavors it absorbs and the darker it becomes; however, it can also acquire more unwanted impurities. 
Related: The 30 Healthiest Foods
Also consider a wine or liquor bottle's price; a costlier bottle usually means that higher-quality wooden barrels, like French oak, were used and the product was distilled many times (the more, the better), which cuts down on the amount of impurities.
Ditch the Diet Soda
According to a 2006 study, people who mix liquor with diet soda absorb the alcohol faster than do those who choose regular soda or juice as a mixer. Scientists believe the calories in regular drinks, which need to be digested, act as a buffer. And because diet soda masks the taste of alcohol, it may prevent people from pacing themselves.
Don't Keep Up With the Boys
Going drink for drink with a man is a quick way to get drunk and ensure a hangover. Women metabolize alcohol more slowly than men do, and surprisingly this has nothing to do with body weight. Pound for pound, men have 20 to 30 percent more water in their systems, so anything a man drinks will automatically be diluted that much more, even if he's exactly your weight.
source : http://www.foxnews.com/health/2013/05/20/how-to-drink-wisely/