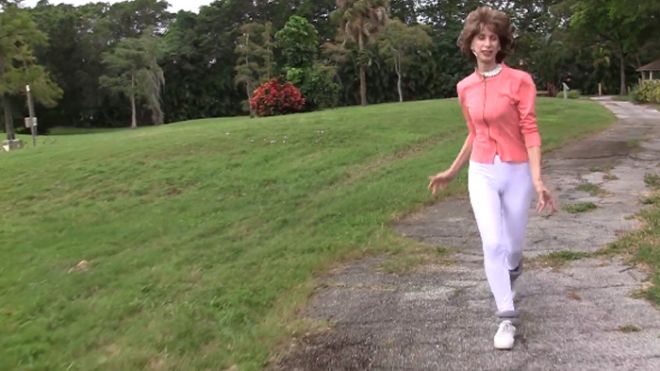 Move over Richard Simmons.  Johanna Rohrback has arrived, and she has a unique workout routine that is taking the Internet by storm.
Known as Prancercise, Rohrback's workout is described as "a springy, rhythmic way of moving forward, similar to a horse's gait and is ideally induced by elation." Various YouTube videos showcase Rohrback "prancing" at different speeds – including the Prancercise walk, trot and gallop.  
According to her instruction, all you need are a couple of ankle weights and some music to get started.  For the more intense Prancercise box, individuals can strap the ankle weights to their wrists and punch into the air while they prance.
Rohrback originally introduced her unconventional routine back in 1989, but the endeavor failed to take off.  Looking to revive Prancercise, Rohrback published a book about the routine in Dec. 2012 titled Prancercise: The Art of Physical and Spiritual Excellence, along with the series of YouTube videos currently circulating the web. The book is described as "a recipe for fitness, health, and self-fulfillment!"
source : http://www.foxnews.com/health/2013/05/30/prancercise-new-eccentric-fitness-routine-mimics-dancing-like-horse/