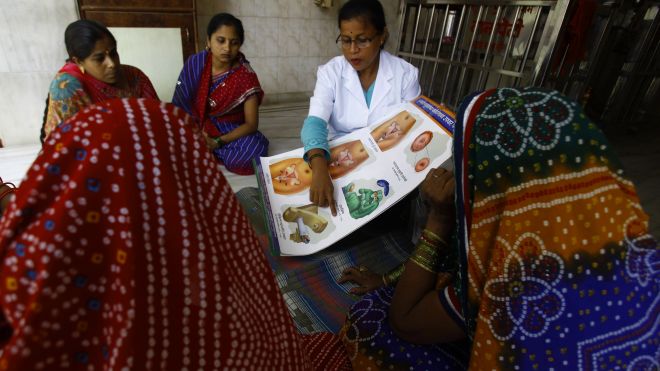 I just read the most amazing article about detecting cervical cancer. Pap smears have significantly lowered the number of deaths in the United States. But what about the third world countries where women can't afford this test, let alone get the test to the poor living in slums or far-reaching small towns?  A simple vinegar test, which can be taught to one or two women in the villages, has shown to save 150,000 lives in India.  Cervical cancer is the leading women's cancer in India.
This is how the test works: The cervix is swabbed with diluted vinegar solution, which makes abnormal cells briefly change color. It's remarkable. So many women in rural areas who never seek medical care can be saved.
I will have my third CT scan for the phase one study this week.  The last two showed that my liver metastases had not grown, which is a win. I am hoping that this CT scan will show signs of the tumors getting smaller. That would be so great, and it will give me more resolve to accept these horrible side effects.
I will be 60 in December and my life-long dream has been to go on a safari.  I was so scared to ask my oncologist if he saw a problem with this. He gave me the thumbs up and said that this trip would be great for me. I am in the planning stages now.
I hope everyone is having a wonderful summer!
Noreen Fraser is living with Stage IV metastatic breast cancer. She is the Founder and CEO of the Noreen Fraser Foundation, a 501(c)(3) non-profit organization dedicated to funding groundbreaking women's cancer research.& To stay in touch with Noreen, please 'LIKE' The Noreen Fraser Foundation on Facebook and follow her on Twitter. & Noreen can be contacted via email at [email protected].org.
source : http://www.foxnews.com/health/2013/06/13/simple-test-for-immense-health-issue/