Menorrhagia
 The Menorrhagia is  excessive menstrual bleeding , which may be due to a prolonged menstrual period, to have an abundant flow of blood or for both reasons.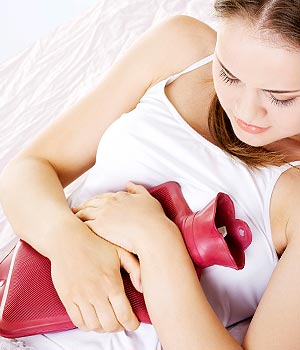 Excessive menstrual bleeding is considered when women have to change your tampon or pad several times a day and still run the risk of staining. However, we must consider not only during menstruation blood is expelled , but also mucus , cells and membrane fragments of endometrium that seem clots, so many women think they have excessive bleeding when in fact it is normal.
Causes of menorrhagia
The most common of menorrhagia, cause is having menstruation without ovulation or ovulatory bleeding , and usually this problem occurs during adolescence and in the months leading up to menopause, ie, the end of menstruation and early menopause , periods in which ovulation can be sporadic and irregular.
This happens because in an anovulatory cycle, ie not ovulate, the estrogen , which are the female hormones , stimulate the growth of the endometrium, the lining of the uterus during menstruation is clear and comes out as blood flow .
This is normal during the first phase of the female cycle , also called  proliferative and that is if there is no ovulation, no progesterone is produced, the hormone that induces endometrial into its second phase. The second phase is known as luteal , wherein the inside of the uterus wall thickens and accumulated fat and other nutrients to feed and nest the fertilized egg, if this event have occurred.
But without progesterone proliferative phase endometrium continues and continues to grow and increase its supply of blood vessels, so after one or two weeks after the date of ovulation, when estrogen levels drop, the endometrium disintegrates and falls off, eliminating another like menstruation. These cycles tend to be shorter than normal, but with a much heavier bleeding.
Among other  causes that can cause menorrhagia, are:
•  Use of intrauterine devices or IUDs.
•  Presence of uterine fibroids.
•  Hormonal problems that cause excessive estrogen production.
•  Having cervical cancer.
•  Smoking, because although it is not known, the problem increases significantly in smokers, and that snuff believed that inhibits ovulation.

 Other causes may be related to lifestyle and eating habits . Stress, abuse alcohol consumption, rapid weight loss diets, bulimia and anorexia, excessive exercise, excessive use of aspirin and other medications can also cause menstrual irregularities, whether submitted heavier, irregular or even scarce and in extreme cases, menstruation may disappear such as bulimia and anorexia.
Don't miss : Lack of Menstruation causes ovarian failure in women
Menorrhagia may be confused or linked to spontaneous abortions , ectopic pregnancy ,endometriosis , hypertension , diabetes and other ailments.
On the other hand, it is important to know that heavy bleeding can cause  iron deficiency anemia, so they must be adequately controlled.
IMPORTANT : The content of this note is informative and does not replace the medical diagnosis, so we are not responsible for their use.
Do you know your menstrual cycle?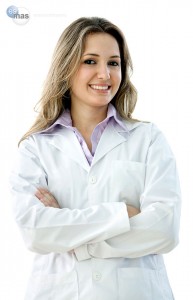 menorrhagia treatment
metrorrhagia
menorrhagia causes
metorrhagia
menopause
polymenorrhea
endometriosis
menometrorrhagia