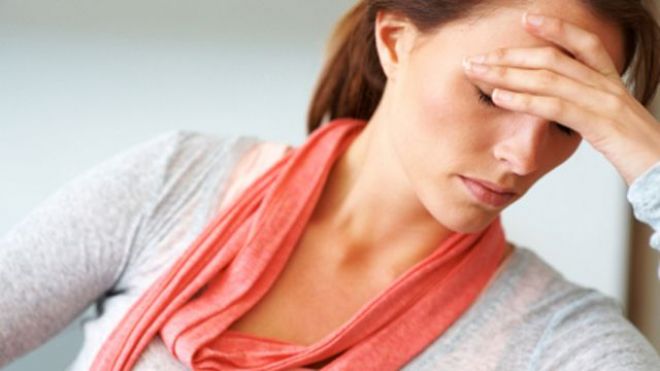 For people with depression, brain activity can predict whether talk therapy or medication will better relieve their symptoms, a new study suggests.
In the study, published June 12 in the journal JAMA Psychiatry, people whose brain scans showed an overactive insula, a brain region involved in emotional processing, tended to improve with medication, but not talk therapy, whereas the reverse was true for those with an underactive insula.
The study was small and the findings are preliminary. But if the results are confirmed in a larger trial, the technique could be used to help guide treatment decisions for people with depression, the researchers said.
An evaluation of a depression patient, in a doctor's office, "doesn't really help us to know very well whether they should receive talk therapy or a medication," said study co-author Dr. Boadie Dunlop, a psychiatrist at Emory University in Atlanta. But the new findings, "based on the activity of the brain, that could help us pick the best treatment for an individual," he said.
Poor success
Depression treatments such as talk therapy or medication have a poor success rate, with only 40 percent of people typically seeing their symptoms resolve with the first treatment, Dunlop said. Spending two to three months on ineffective treatments can lead to lost productivity, higher risk of suicide, and continued suffering for patients and their families. [Where is the Suicide Belt?]
To see whether there was a way to identify the best treatment for patients, Dunlop and his colleagues measured the brain activity of 82 patients with major depression using positron emission tomography (PET) scans. Afterward, they randomly assigned the participants to receive 12 weeks of a common antidepressant escitalopram (brand name Lexapro), or 12 weeks of cognitive behavioral therapy, a talk therapy that has been shown to improve depression. Of the original cohort, 67 people completed the study.
Afterward, the researchers assessed the roughly 40 percent of people who were completely free of depression, as well as the approximately 25 percent who had hardly improved at all. (About 35 percent of people improved somewhat, but not enough to be considered symptom-free.)
They found that people with an overactive brain region called the insula improved dramatically on medication, but not at all with talk therapy. People with an underactive insula improved with cognitive behavioral therapy, but not with medication, according to the study.
Dunlop said that the people who improved somewhat showed the same trends, but to a lesser extent.
Future applications
It's not clear exactly why the insula, which processes bodily experiences of emotion, predicted people's response to treatment, but past studies had shown it was tied to depression, Dunlop said.
The new research is based on a small number of people and must be confirmed in a larger trial, Richard Shelton, a psychiatrist at the University of Alabama at Birmingham, wrote in an email to LiveScience.
In addition, Shelton noted that PET scans are expensive, costing about $1,500. They also involve low doses of radiation.
"In an age of cost-containment, it seems unlikely that every person with depression entering treatment would undergo a brain scan first to guide treatment selection," said Shelton, who was not involved in the study.
But if the findings are confirmed, it would raise the possibility that PET scans could be used in some circumstances, to determine treatments for the patients with certain needs, Dunlop said.
Copyright 2013 LiveScience, a TechMediaNetwork company. All rights reserved. This material may not be published, broadcast, rewritten or redistributed.
source : http://www.foxnews.com/health/2013/06/13/depression-treatments-brain-scans-may-suggest-best-course/