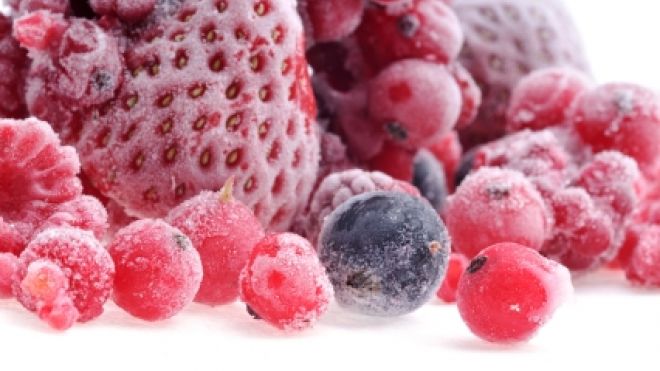 The Food and Drug Administration is investigating an outbreak of hepatitis A linked to a frozen organic berry mix sold by an Oregon company.
The FDA and the federal Centers for Disease Control and Prevention said Friday that 30 illnesses are linked to Townsend Farms Organic Anti-Oxidant Blend, which contains pomegranate seed mix. Illnesses were reported in Colorado, New Mexico, Nevada, Arizona and California.
Several of those who fell ill reported buying the berry mix at Costco, according to CDC. A Costco spokesman said Friday that the company has removed the product from stores and is attempting to contact members who purchased the product since late February.
Hepatitis A is a contagious liver disease that can last from a few weeks to several months. People often contract it when an infected food handler prepares food without appropriate hand hygiene. Food already contaminated with the virus can also cause outbreaks.
The government has not announced a recall, but the CDC recommended that retailers and other food service operators should not sell or serve Townsend Farms Organic Anti-Oxidant Blend.
Nine of the people who have been sickened were hospitalized, according to the CDC. Preliminary tests from two cases suggest this is a hepatitis A strain rarely seen in North America, but is found in the North Africa and Middle East regions.
The FDA said it is inspecting the processing facilities of Townsend Farms of Fairview, Ore., which sold the mix.
Bill Gaar, a lawyer for Townsend Farms, said the frozen organic blend bag includes pomegranate seeds from Turkey, and are only used in the product associated with the outbreak.
"We do have very good records, we know where the (pomegranate seeds) came from, we're looking into who the broker is and we're sourcing it back up the food chain to get to it," Gaar said.
He said Townsend Farms believes Costco is the only customer who bought the product, though they are checking to see if any other retailers may have sold it.
Hepatitis A illnesses occur within 15 to 50 days of exposure to the virus. Symptoms include fatigue, abdominal pain, jaundice, abnormal liver tests, dark urine and pale stool.
Vaccination can prevent illness if given within two weeks of exposure, and those who have already been vaccinated are unlikely to become ill, according to CDC.
CDC said all of the victims are older than 18, ranging from 25 to 71 years old. The first illnesses were reported at the end of April.
The same genotype of hepatitis A was identified in an outbreak in Europe linked to frozen berries this year, the CDC said, as well as a 2012 outbreak in British Columbia related to a frozen berry blend with pomegranate seeds from Egypt. In addition to the United States and Turkey, the agency said the Townsend Farms berries also included products from Argentina and Chile.
source : http://www.foxnews.com/health/2013/06/03/costco-recalls-berries-linked-to-hepatitis-outbreak/