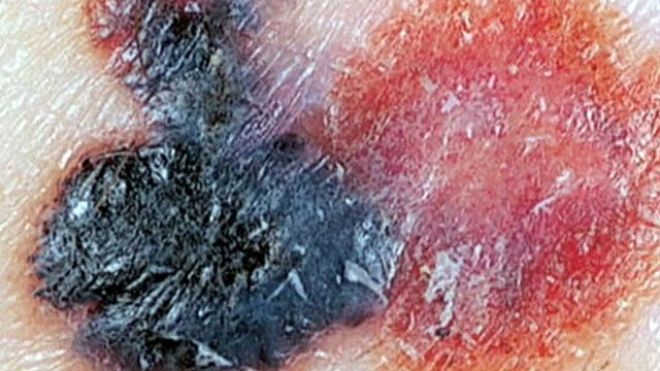 Malignant skin cancers develop in different areas of the head and neck in men and women. The reason may simply be because men are often the drivers of a car, while women are more often the passengers, according to a study in the Journal of Investigative Dermatology.
Up to 20 percent of aggressive skin cancers called melanomas occur on the head and neck, which are exposed to greater amounts of ultraviolet radiation than other parts of the body. But few studies have compared gender differences in the distribution of these cancers, the researchers said.
The study analyzed 279 head-and-neck melanomas diagnosed in 121 men and 158 women in their early 70s from the Champagne-Ardenne region of France, between 2004 and 2009. About half of the cancers were invasive, or had spread beyond the initial site.
The data revealed two distinct patterns. In men, 57 percent of melanomas were located in the peripheral area of the head and neck, which included the scalp, forehead, temple, ears and neck, while 43 percent developed on the eyelids, nose, cheeks, chin and mouth, or the central area. In women, 79 percent of melanomas developed in the central area and 21 percent in the peripheral area. Peripheral cancers were more common on the left side in men and on the right side in women, and tended to be invasive, researchers said.
Men spend more time driving than women and are often the principal driver, researchers said, which may explain the asymmetrical distribution of melanomas. The peripheral area is particularly exposed to UV radiation while traveling in a car, although longer hair on women appears to provide some protection, they said.
Click for more from The Wall Street Journal.
source : http://www.foxnews.com/health/2013/05/15/skin-cancer-strikes-men-differently/