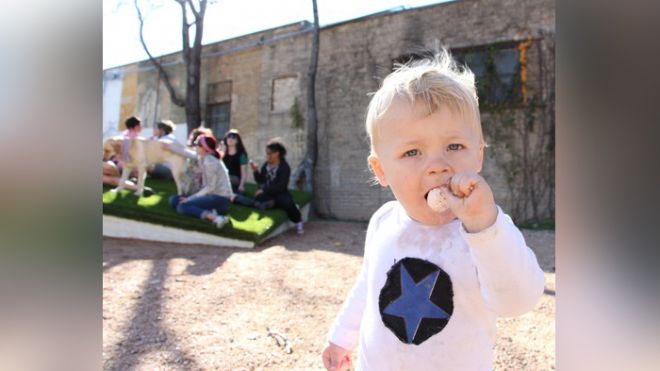 Mothers looking to give their children a unique, yet familiar, candy treat are in luck.  A lollipop company based in Austin, Texas called Lollyphile is offering new Breast Milk Lollipops, meant to mimic the flavor of a mother's milk.
According to Lollyphile's website, numerous mothers shared their breast milk with the company's "flavor specialists," until they were able to turn the flavor into a candy.
"I don't know if it's because I'm getting older, but it seems like all of my friends are having babies these days," Jason Darling, the owner of Lollyphile, said in a statement. "Sure, the kids are all crazy cute, but what slowly dawned on me was that my friends were actually producing milk so delicious it could turn a screaming, furious child into a docile, contented one. I knew I had to capture that flavor."
Lollyphile maintains that the lollipops do not contain any actual breast milk, joking that it would require "armies of pumping women."  Other eccentric lollipops available from Lollyphile include Absinthe Lollipops and Chocolate Bacon Lollipops.
"Any company can make up nostalgic flavors," said Darling of the breast milk lollies. "We'd like to think that we're tapping into a flavor our customers loved before they even knew how to think."
For more information on Lollyphile, visit their website.
source : http://www.foxnews.com/health/2013/06/04/company-sells-breast-milk-flavored-lollipops/